A Musical Touch with the Young and Talented Lyricist, Music Arranger, Singer, and Music Director – Puneet Dixit
Name: Puneet Dixit
Birth Place: Jabalpur, Madhya Pradesh
Date of Birth: 17th Nov, 1990
Zodiac Sign: ScorpioMusic Director, Music Arranger, Programmer, Vocalist, Lyricist
Profession: Music Director, Music Arranger, Programmer, Vocalist, Lyricist, and Instrumentalist
About Puneet Dixit: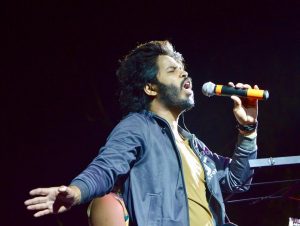 Puneet is a self-made artist. He never had any interest in music when he was a kid. Puneet was a professional cricketer and was amongst the top players under 17, who represented MP in cricket. He also won 9 national awards for the game. There came a time when he got selected for Ranji Trophy, and that was the same time when his interest got diverted to music.
The essence of music dragged him to this extent, that he decided to choose music as his career rather cricket, which was already established. This was not the only sacrifice made by him; Puneet dropped his final year of mechanical engineer to continue his passion in music direction. Puneet plays drums, keyboard, and guitar comfortably.
5 Things to Know About Puneet Dixit: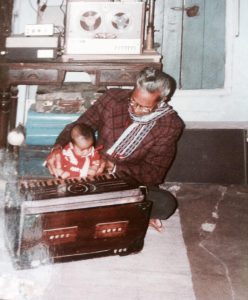 Puneet has all professional training from his grandfather, Shri Balakrishnan Dixit. He hasn't taken any formal training in music.
Little Dixit was only 18 when he began to learn music. He received a Keyboard as a gift from his grandfather.
Puneet's grandfather used to make him practice singing and playing keyboard every day. He shifted to Mumbai after his grandfather's death in order to pursue his grandfather's last wish.
Puneet is more attached to his mother apart from his grandfather. She is the woman who supported him in pursuing his desires.
In next 10 years, he finds himself as an established music director and then an MP of the state. He has a keen interest in politics and shows the desire to become a Member of Parliament. Perhaps, that's one of the reasons you will find him always sticking to the TV to watch news.
Puneet's Short Journey in Music Industry: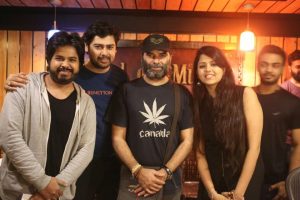 Although, Puneet has a lot to achieve and enrich in his mind, his small journey will inspire those who do not have a music background and yet have a flair for music.  Here are a few works by Puneet Dixit:
He gives the credit to Music Director, Sohail Sen for his career break as he arranged music for him in Ek Tha Tiger (Saiyaara Re Saiyaara song).
Gunday Movie – Music Arrangement
Tomchi – Background Music Scores and Music Direction for Hum Hain Bachhe Bachhe.
Kaun Kitne Pani Mein (2015) – Trailer Music & Background Scores.
Maula Maula & Reprise of Maula Maula from the Marathi movie, Shortcut (2015) – Lyrics & Music Direction.
Tigers by Ekta Kapoor – Background Scores (Movie is yet to be released).
Upcoming Projects:
Hoja Zara Matlabi – Music Direction & Singing
Who – Music Direction & Background scores and a few more movies that are yet to be titled.
Puneet's Favorites: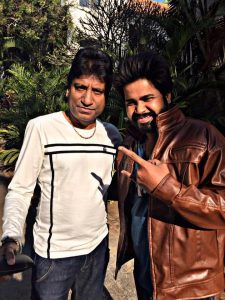 His favourite track is one of my personal favourite tracks too! Aaj Jaane Ki Zidd Na Karo. Puneet has even beautifully sung this song which you will find at the end of the article.
He loves making music and writing songs in his free time.
He admires Sohail Sen and Pritam in music direction.
Puneet loves to travel to different places.
Straight from the Writer's Desk: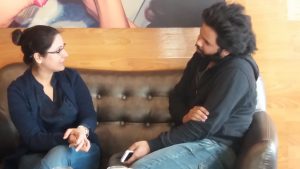 Puneet is a passionate guy who loves to experiment with music. Music is his free time, his hobby, career, goal, and everything. I saw a little child in him who wanted to weep aloud when we were discussing about his grandfather's contribution in his life. He simply considers his grandpa as his idol. Although, his grandfather is no more in this world, I am pretty sure his soul would be really proud to see him attaining success in music.
My best wishes are with Puneet Dixit and I am eager to see him flourish as one of the leading Music Directors of the Industry.
Message to the Readers by Puneet Dixit:
"Keep struggling as you never know when you will see the results unexpectedly. Trust me, surprises are better than expectations!"
A Few Contributions by Puneet and Some of His Projects:
Background Music:
From Sydney with love
Night By night – Suspense Thriller
Tomchi
Topi wale Kawde – Marathi
Arranged for 2 Songs OF Ek tha Tiger – Saiyaara & Banjaara and many more movies…
Title Music:
Topi Wale Kawde, Marathi Movie
Janiyaan, Emraan Hasmi
Jugad (Starring John Abraham)
Music Albums by Puneet:
Zakhm
Raakh
Music Scores for Serials:
Bade Acche lagte hai" (Sony)
Police Files (Big Magic reliance)
Parichay(Colors)
Chhal (Colors)
Puneet has performed for various popular live shows too; a few to name are:
Gyan Ganga Engineering University, Jabalpur
Global College Katni
Shriram institute of Engineering Technology, Jabalpur
Dell, Chennai
IBM International, Bengaluru
Lupin Pharmaceuticals, Mumbai
Delloite, Mumbai and many more…
Keep visiting the site for more interesting interviews and entertainment related to Bollywood.