It gives me great pride to write about someone whom I have seen since my Childhood in my dad's shows. Kanwaljit Singh is a prominent Bollywood and Television actor, who has entertained me and million others with his versatile roles. His personality and the way he carries himself is something that most artists of the entertainment industry look up to.
Name: Kanwaljit Singh
Profession: Bollywood and Television Actor
Place of Residence: Mumbai, Maharashtra
Date of Birth: 19th September
Zodiac Sign: Virgo and Libra Cusp
Prominent Works in Bollywood Movies:
Satte Pe Satta
Maachis
Dil Maange More
Mannat
Mere Brother Ki Dulhan
Bang Bang
Phir Se…
One Night Stand
Rustom
Happy Bhag Jayegi
Tum Bin II
Raazi and more…
Prominent Works in Television:
The Sword of Tipu Sultan
Paramveer Chakra
Janam Janam
Andaz
Bhabhi Maa
Khushiyaan
Naam Gum Jayega
Sabki Laadli Bebo
Farmaan
Saans
Daraar
Dil Deke Dekho and more…
About Kanwaljit Singh: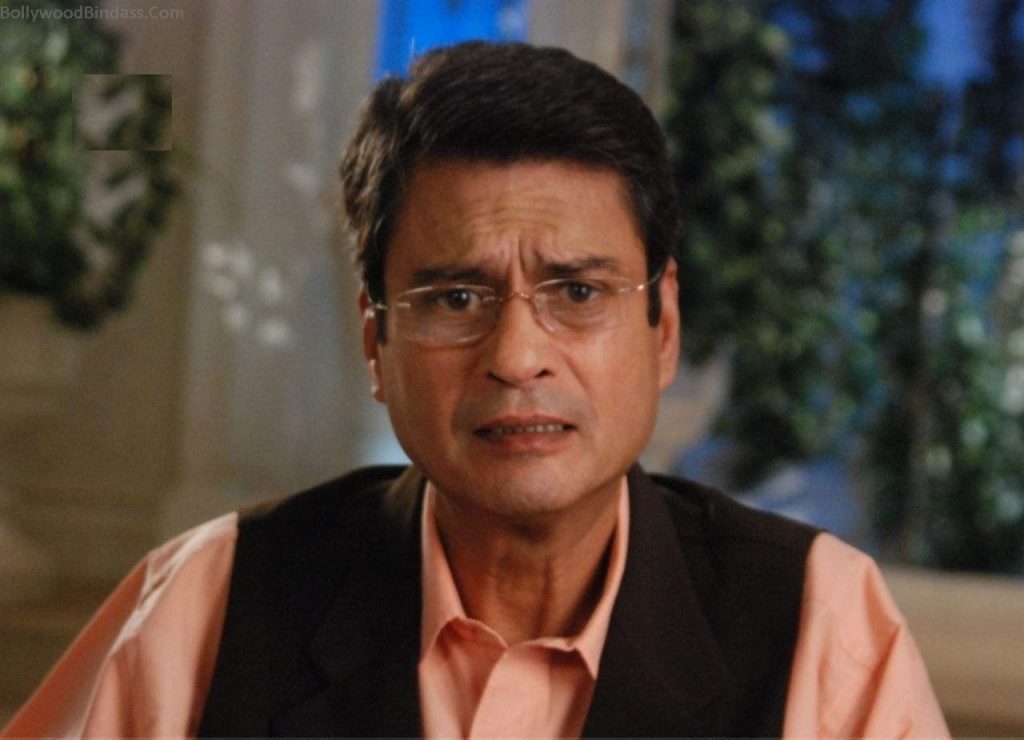 Kanwaljit Singh is one of the highly acclaimed and respectable actors in the entertainment industry. He brings along great years of experience in acting for Bollywood and Television. None from his family background belongs to film industry. Kanwaljit made his own distinct path in acting. He is married to actress Anuradha Patel and has two children.
Early Life of Kanwaljit Singh: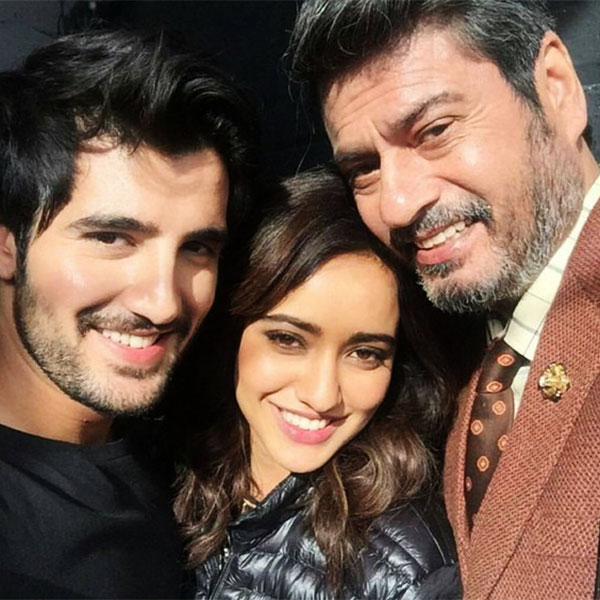 Kanwaljit Singh was born in Kanpur and raised in Saharanpur. His schooling happened in Mussoorie, a hill station where he shares most memorable memories of his childhood. Kanwaljit always wanted to get out of his small town and experience the bigger world.  He also tried for NDA Airforce at the age of 17. Kanwaljit Singh had applied for Merchant Navy too. However, his interest got diverted to acting when a Film Institute in Pune announced some forms for an acting course. The desire to leave Kanpur increased; he requested his friend to let him get few of his pictures clicked at his friend's store while closing time. The pictures were mailed along with the form and he almost forgot about it. After some days, he received a confirmation to appear for an audition in Pune and his father gave him the news. It was then he decided to embark his journey out of Saharanpur.
"I was scared of Mumbai when I was 19."
– Kanwaljit Singh
Kanwaljit was only 19 when he was traveling to Pune to pursue his acting course. The journey from Mumbai was very upsetting for him psychologically as he saw a red light area on his way and was flabbergasted! Seeing some women standing strangely behind those railings disturbed him to this extent that he almost decided to leave the place right away and go back to his hometown. He couldn't take the drastic changes from a small town to a big city in that tender stage of his mind. However, he realized that he was there for Pune.
While he landed in Pune, it reminded him of Dehradun, a place he adores a lot. He joined the FTII academy where Roshan Taneja was the head of the department. Kanwaljit Singh was trained under his guidance. FTII is the institute that has given prominent artists to the industry such as Shabana Azmi, Naseeruddin Shah, Om Puri, Shatrughan Sinha, Danny Denzongpa, Jaya Bhaduri, Rita Bhaduri,  Talluri Rameshwari, Shailendra Singh and many such prominent artists of the era…
My Meet with Kanwaljit Singh: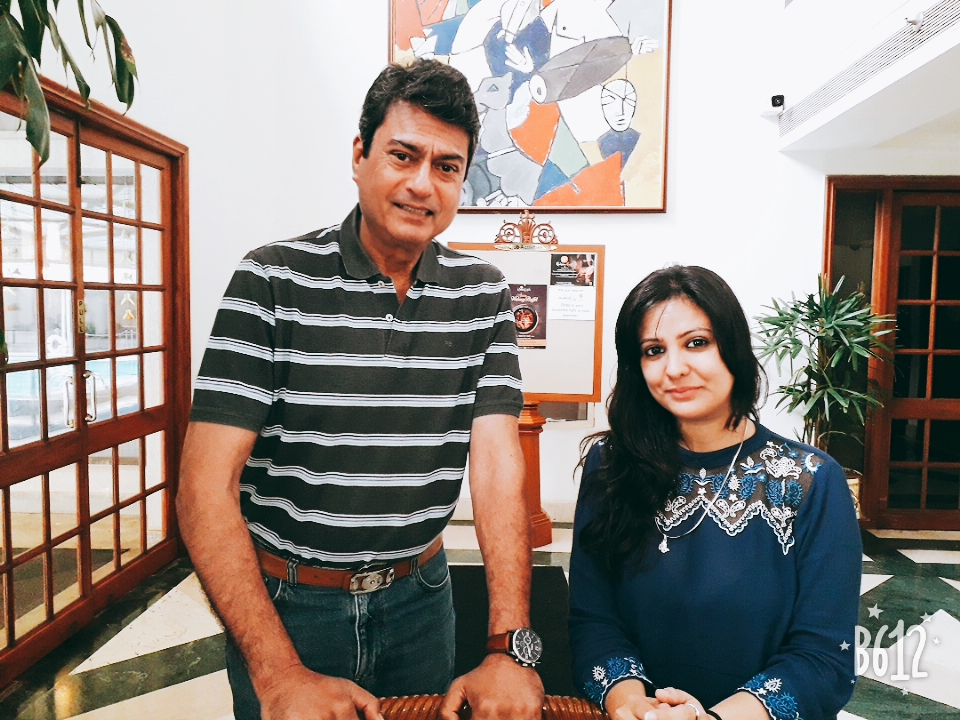 We met at The Club, Andheri; there he was a tall and poised personality seated at the Lobby. We greeted each other and found a nice space to be seated so that we can start the conversation with no background noise. Despite interviewing so many artists from film, music, and television fraternity, I have never felt this conscious to meet someone as I felt with Kanwaljit Singh. It is because of his clear diction and clarity of speech that made me think a lot before uttering a word in front of him.
"Believe in your dreams!"
– Kanwaljit Singh
He is as humble as any genuine artist could be and it was truly my honor to sit next to him and know about his journey in acting. We conversed for about an hour and he kept all the patience to share his life's journey with me. Although, he feels uncomfortable to discuss about his personal life to media and refrains himself from being interviewed, I am glad that he spent some time with us. From films to paintings and from food to music, we discussed about everything that we could within that short span of time. I got so much to take from him and had very little to thank him for his time.
What, Where, Why, When, and How with Kanwaljit Singh:
Shruti Sharma: What are the responsibilities while playing character roles?
Kanwaljit Singh: You need to live in the world of that character. People should start believing in the world you are playing. The actor needs to have that beauty of turning the script into reality. In short, you need to experience the emotions of the character so that people can relate to it.
Shruti Sharma: Is special training required for acting?
Kanwaljit Singh: To get guidance is essential for those who are not well-versed with acting and the industry. I remember how beautifully I was guided by Mr. Roshan Taneja, the HOD of FTII, Pune. His trainings has given wonderful artists to the industry.
Shruti Sharma: How was your first audition?
Kanwaljit Singh: The process of selection was very difficult as they had to select from thousands of candidates and every candidate was expected to give his best. It was a different struggle to get through like even today. I still remember, I performed my audition in front of many well-known personalities of the industry.
Shruti Sharma: Apart from the cast, how important is the script in making a movie hit at the box office?
Kanwaljit Singh: Very important! Agar buniyaad hi acchi na ho to… Regardless of the star cast you take, story plays a vital role in reaching a mass audience.
Shruti Sharma: What do you personally prefer, TV or films?
Kanwaljit Singh: Films anytime! The kind of work you do for films make it quite interesting and experimenting.
Shruti Sharma: Since you are an ardent music lover, what change would you suggest to bring in the music industry?
Kanwaljit Singh: To be honest Shruti, every song is good. Certain lyrics of the songs are created in demand of the script. I don't think I am the right person to pass any suggestion or make a judgement for bringing any change in the music industry; the songs are good as per the audience today; the songs were good as per the audience those times too. For example, you couldn't have expected Aamir Khan to sing a Ghazal in the movie Ghulam instead of the song; 'Aye, Kya Bolti Tu…'
Shruti Sharma: Can you suggest 3 important tips for the aspiring actors?
Kanwaljit Singh:
If you feel working here is as important as breathing, this is the industry for you.
Be patient.
Stay focused; struggle is there however; if you are good, you will succeed.
Straight from the Writer's Desk:
I can't express how I felt after meeting this amazing personality who is so grounded, humble, and polished. It gives me great pleasure to present this article and share my experience of meeting an amazing actor, Kanwaljit Singh. Thank you for your time Kanwaljitji; may you stay healthy, humble, and honest like you are always. My best wishes are with you and your lovely family.