Shreya Narayan is not just a known name in the entertainment industry; she is someone who will set your body to Goosebumps with her strong presence and aura. Her personality reflects her experience with life and profession. I am highly impressed by the way she carries that confident smile on her face with so much ease… She is among rare self-made artists in Bollywood. Her strong yet calm presence was acclaimed by many leading news channels as well.
Let's get to know more about this charming and beautiful actress in this recent blog article by me.
Shreya Narayan: Actress, Model, Producer, Writer, and Social Worker
Birth Place: Muzaffarpur, Bihar, India
Zodiac Sign: Pisces
Her popular works in Bollywood:
Saheb Biwi Aur Gangster
Knock Out
Rockstar
Raajneeti
Kuch Kariye
Eik Dastak
Samrat & Co.
Super Nani
Laal Rang
Yaara and more…
Her popular works in Television:
Stories by Rabindranath Tagore (Netflix)
Powder (Sony Entertainment Channel)
Kismet (YRF Production) (Sony Entertainment Channel)
About Shreya Narayan:
Shreya is a prominent actress from Bollywood. Her charismatic performance and breath-taking look as Mahua swayed the audience by their seats in Saheb Biwi Gangster. She has performed every role in her films effortlessly and confidently. Other than being an actress, Shreya has performed major social roles in society as well. She was a part of the Bihar Flood Relief Mission (Kosi River Floods).
I managed to get an insight into Shreya's life and lifestyle with these simple questions. Check these out and share them with your friends for a good and inspiring read.
In coversation with Shreya Narayan:
Shruti Sharma: Shreya, how did your acting career start? 
Shreya Narayan: I come from educated family background and my family always supported me in my education. To talk of my academics, I was a topper in school. So while my family was exceedingly supportive of academics, but they did not encourage me in the film journey. Thus, it was a lonely battle fraught with huge financial and emotional struggle. I felt that when I was able to take care of one part, I did not have money or strength for the other part to fall in place.
Parents do not realise that when they do not support their children in their dreams, they open exploitative elements to prey on their children. They are ready to fulfill the dreams they have of their children but, are not ready to fulfill dreams that their children have for themselves.
Because of lack of support (which feels very important when one is young), that period in life was mixed with fear, challenges, and heavy experiences. I was nervous, fearful, and lacked confidence, however; it was always acting for me.
I came to Mumbai on the pretext of studying. That was the only way. I had started with doing theatre in Delhi with NK Sharma's Act-One group, and Mumbai was the next step.
I came here and started auditioning and God was kind.
Shruti Sharma: Many people believe that those who cannot do anything else enter into acting. What would you like to tell them?
Shreya Narayan: You can get a degree in acting, but that will not assure that you are a good actor. You may have no acting degree, yet you could be a great actor. Thus acting is one profession that is not about a degree. You can learn techniques of acting in schools but it will not assure great acting. It is a skill that one becomes better at by being fearlessly observant and embracing of what life brings. So if a person has not been good at other things, but has been open to life, people and things around him, he can come and be an actor.
Shruti Sharma: How would you describe yourself as an actress?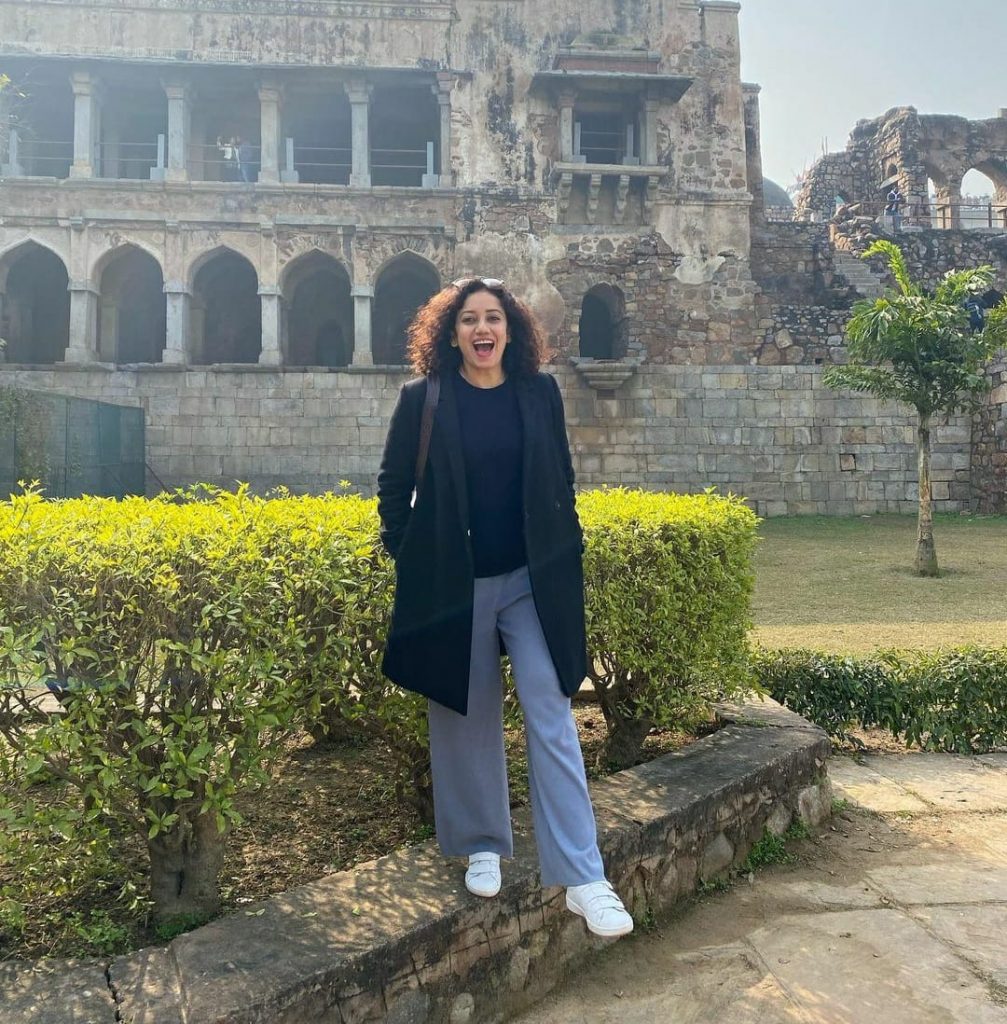 Shreya Narayan: I don't look at myself as just an actor or celebrity. I am a learner and I have learned from my experiences. The journey I have been is interesting. I admit that without family support, I was fearful and nervous when I entered the industry as I felt that I had no one to stand for me incase something goes wrong. Today, I am a completely different person as a woman and as an actress; I feel I have discernment, thus I am confident and unstoppable. I am my own support and I would like to add that now I also have my family's support.
Shruti Sharma: I am sure, we all go through criticism at some point in life; how do you accept criticism and critics as an actress?
Shreya Narayan: Shruti, criticism is important. I admit criticism is something that no one likes but it helps one improve, if taken objectively. An artist must also know that he/she is performing for millions, and so it is not possible to please everyone. You just have to perform your best then be at peace. And try to be better next time.
Shruti Sharma: Are you fearful of something in life?
Shreya Narayan: As a young girl, I was very fearful of everything in life. I didn't know what I would do in Mumbai and how I will survive as I had no support from my family to be an actress. Now that I have seen that I was able to do it, I feel that with God's support, I can do anything. I deal with personal fears in everyday life, but the truth is I am a very happy person now, and I feel I have support of everyone now, because I support myself. We need our own support. That's all!
Shruti Sharma: Would you like to leave any message for the audience and your followers?
Shreya Narayan:
Yes, two words 'JUST CHILL' (laughs aloud).
We get so worried about things in life that we forget to live… Just learn to relax, ESPECIALLY during tough situations. The solution comes from a free mind. Try to be in high vibrational state to attract good things.
We are raised with the thought 'suffering is important to achieve something—-that if there is no pain, there is no gain. It's all bull****. We work hard and enjoy the things that make us happy, even if the journey is tough. While even when things come easily, we are not able to enjoy it if it does not please us. So try and please yourself, be in good frame of mind, and let the Universe bring you great things! Sending lot of love.
Straight from the writer's desk:
Every word of Shreya Narayan that during our conversation was crisp and clear. This amazing woman whom I just met has so much calm and grace. She knows what she wants from life. It feels great about meeting a personality like Shreya and I truly hope she succeeds in everything she does. My best wishes to Shreya Narayan for her current and future projects.