A Musical Assemblage with Inder Pal Singh – The Ever Shining Star of Music Fraternity
The journey from a keyboard player to an artist, and then to a music programmer is simply nobbling for an amazing person, Inder Pal Singh. I am glad I had a chance to hear his story straight from his heart. Mr. Singh joined music industry at the age of 25. He resided in Delhi before moving to Mumbai. Originally, Singh was born in a small city of Gwalior.
Mr. Singh carries massive experience in keyboard playing and music programming. His exceptional skills were acknowledged by the top music directors and accomplished singers. He has played live with many music maestros and this is what makes him a part of a symphonic lifestyle.
Family Background:
From the age of 25 to 62 now, I must say he has quite an observation for the music industry. Despite vast knowledge in drawing and painting, he chose music as a profession. He loves melodies that touches souls of people and considers music that is close to his heart.
Singh strongly believes that music runs in his family and in his blood. Singh's father owned an instrument shop in Gwalior, which drove his interest towards music. He was brought up in a family of two brothers and one sister; however it was only him who switched to music career.
Milestones:
I may be too young to describe his list of milestones, but its gives great pride to share it out for those young and aspiring talents, who are yet rising in the industry. Singh has worked with prominent composers like, Laxmikant Pyarelal, Bappi Lahiri, Rajesh Roshan, Ravindra Jain, and many more to name…
One of the biggest dreams achieved were to receive the title of 'One of the Top 20 Indian Keyboard Players', from a small city like Gwalior.
His first recording was with Kalyanji-Anandji for a movie song at the Film Center recording studio.
Singh has also worked as a publicity designer for two years with Jiyaji Suitings before he moved to USA for 10 years of his life.
Hobbies and Interests: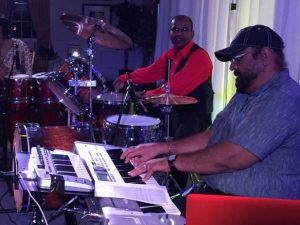 Apart from music and internet, Singh is fascinated about painting. In fact, he took his second hobby as his major stream in education and completed his masters in Drawing and Painting from Jiwaji University. Singh gives credit to Mother Nature for his inspiration in paintings and is quite bewitched towards attractive faces, landscapes, and figures.
Few Words by IP Singh:
If you have to change one thing about the music industry, what would that be?
"I would love if new comers are given equal opportunity at entry levels without any discrimination. I would also like to end the exploitation of artists and monopoly practiced by music companies."
Message for Music Lovers:
"My message to audience and new comers is to take music learning seriously; there are no short cuts to any form of art and so, you need to be fully dedicated. Often music learning students get impatient and want to play music like a pro in a few months. It is equally important to take some basic knowledge of classical music along with light or western music."
After an interactive question answer round with this amazing personality, I feel like calling him – Singh Saaheb the Great! I had a wonderful time conversing with him and being a part of some of his paintings too.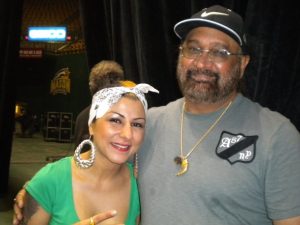 Thank you for sharing your musical journey with me and contributing to this great level to the music industry!