A Dancer, Choreographer, Motivational Speaker, And a Hidden Singer – Jai Kumar Nair is an inspiring actor
Jai Kumar Nair will sway you off your feet from his highly spirited attitude as he has everything about stardom. My recent conversation with him amazed me at the way he is passionate about his career in dance, but that's not all! Not everyone knows that he has an inborn singer in him who sneaks out in mood.
Most of us know that he was one of the strong contender choreographers in the popular reality dance show, Jhalak Dikhlaa Jaa, Season 8. His intensity to make non dancers move to a professional dance level has impressed the judges in all shows.
Jai's journey from a common man to a known media professional has taken a long way of struggles. Although, Jai belonged to a middle class family, he never stopped dreaming high. As the saying goes; 'You aim for the moon and you will be able to make a satellite somewhere close', that's exactly what he followed.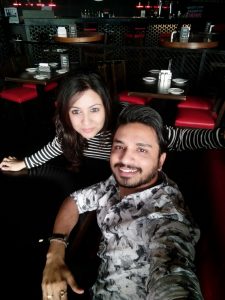 Until I met him, I thought he would be a typical celebrity with a high nose on his face; however, his humble behavior towards people turned me his fan than his friend.  I love the way he has lived his life on his terms and made his family proud by his every act. The glitter in his eyes is the reflection of all his dreams that are soon coming to be accomplished.
From a status of insufficient funds for living, to a lifestyle owning a Mercedes, the journey for Jai Kumar Nair hasn't been that easy. He is a motivator in himself and has inspired many including me by his hidden talents.
What does Jai Kumar Nair like the most?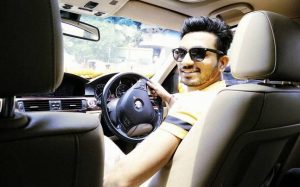 Needless to say, he is a versatile star who dances, sings, teaches, motivates, and helps people in need.
In his free time, Jai would go on and on motivating you to stay positive and that's how he spreads his confident aura around you. He is a firm believer in the book, 'Secret' and considers it a major reason for this breakthrough in his life.
Jai Nair loves to drive and wouldn't mind reaching any point of the day or night for his friends and dear ones.
My experience with Jai Kumar Nair: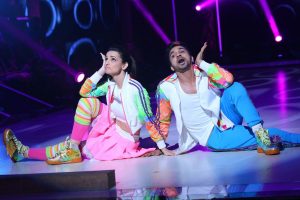 As much as I know him, I can describe him as, Jovial  Always Inside, that's Jai! Irrespective of the challenges, his spirits will lift you high and won't let you bored. He is a sweetheart and I pray that he accomplishes success in everything he desires.
I will cherish this beautiful friendship with Jai always with this prayer that he achieves greater height in his future path.
Accomplished and upcoming projects:
Jhalak Dikhlaja Dance Reality Show
Dance India Dance Reality Show
ABCD Movie, by Remo De'Souza
Tum Milo to Sahi
Have completed many modeling assignments before turning a choreographer
I am not sure if Jai's fans have ever heard him singing, but I insist them to request him to do that next time they meet him and I assure you will not be disappointed.