Neil Nitin Mukesh Reveals the Reason behind His Three Names to Shruti Sharma
In this boundless chat with the immeasurable talent – Neil Nitin Mukesh, I am unable to decide from where to begin. Allow me to start with the quote that relates very closely to my observation with Neil in his interview,
"Since the time he was a child he was never worried about success, but was more worried about becoming a better actor."
That's the zeal what keeps Neil Nitin Mukesh on his toes even today. With this notable thought, I begin the interview write-up where for the first time in these years, Neil finally reveals the story behind his three names – Neil Nitin Mukesh.
Name: Neil Nitin Mukesh (real name Neil Mathur)
Profession: Actor, Producer, Assistant Director, Singer, and Pianist
Date of birth: 15th January
Zodiac sign: Capricorn
Place of residence: Mumbai
Married to: Rukmini Mathur
Parents: Nitin Mukesh Mathur
Notable performances: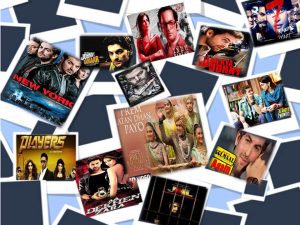 About Neil Nitin Mukesh:
Neil is a versatile actor who began his acting career at the age of 4. He also runs a production company with his brother Naman that is named as NNM Productions. The movie Madari was produced in collaboration with his another venture, Mirage Entertainment. He performed the role of junior Rishi Kapoor in the movie, Vijay. However, that wasn't a major milestone in his acting career. Despite performing various roles as a child artist in notable movies like Vjay and Jaisi Karni Waisi Bharni his goal was far beyond his vision. Neil is a bachelor in commerce from an HR college. He is amongst those rare personalities who define the role of a prince charming.
Nitin has many hidden secrets and talents that you will be exposed to in the later part of this interview.
Many people had the vision to see Neil as a singer and expected him to carry the legacy of his grandfather and father. However, I completely agree with Neil on a fact that it's essential to carry your family's name to the next generation with pride, but you don't have to necessarily carry the same profession. It is baseless to expect a doctor's son to be a doctor or a singer's son to be a singer. Every child is born with distinct qualities and I am glad to know from Neil that his father Nitinji noticed that in him. Neil gives complete credit to his parents for the endless support and encouragement he has received throughout his life from them.
Neil's family background:
It would be silly of me to describe the charming background of Neil as the whole world knows about the hits given by his grandfather, the veteran singer – Shri Mukeshji. I strongly believe that Mukeshji and his multi-talented father Nitinji would have swept the audience from their seat if they had tried their acting skills too. The whole family is blessed with beauty and talent. Nitinji helped Neil become a strategist to set his own destiny. He told him one thing; "Let the world know you exist, I won't produce for you."
"My father is my biggest star."
Sadly, we couldn't meet his pretty wife as she shied away from the interaction; however, amazed to see the loving bonding between the pair through Neil's words.
Let me take you to the flashback of his childhood, Neil never understood the profession of his grandpa and dad exactly. He assumed that whoever appears on the screen only sings the songs. His BM (grandma urf badi mommy) would spend hours showing the little kids all Raj Kapoor movies in which his grandpa was the voice. However, Neil only believed that it was Raj Kapoor who sang the songs.
'Neil never knew what his grandfather and father's profession was until he himself did lip sync for a song.'
During the shooting of the song "Akkad Bakkad Bambe Bo" as a child artist Neil was asked to lip sync for the movie 'Vijay'. That was the moment when he got to know the profession of his grandpa and dad. Another memory yet so fresh that Neil shared was that he never knew how to swim and was almost drowned in one of the scenes on the set while shooting the song. When Neil performed the role of a child artist in his first film with Yash Chopraji, Yash saab gifted him a box of his favorite Dairy Milk chocolate and asked him to count from 1 to 100 if he needed that box and that's how he performed that role in water. There are so many memories that Neil cherishes and shares with his earlier base, Daryaganj – Delhi.
My meet with Neil Nitin Mukesh:
Neil's interview took me to new level of positive thinking. You can't imagine how focused, determined, and positive he is for life and career.
Neil's thank you note to the people who have supported him:
"My mom is my biggest support system; I am house proud coz of her."
– Neil Nitin Mukesh
She has taught me to test and try all skills to ensure that the true artist comes out of you. I know whenever I fail, my mother is behind me. I wanna thank my mom for being a great support system and an anchor for the three men in the house."
My second mentor is Aditya Chopra. I have learnt one thing from my experience of working with him; even small steps can be big leaps.
Neil, is there anyone that you want to thank specifically for having shaped you in the perfect manner for your career?
I want to thank Yash Chopra uncle, Mr. Vimal Kumar, Anupam Kherji, Subi Samuel (for clicking my first portfolio picture when I was 15), Jhamu Sughand sir for giving me the break in Johnny Gaddar. In fact, I was offered to pick from the two scripts which were, 'Jane Tu Ya Jane Na' and 'Johnny Gaddar', I am glad I picked Johnny Gaddar because of its uncommon script.
Exceptional and hidden qualities about Neil:
Here is a surprise for all those who presumed that Neil doesn't carry music in his veins. Neil Nitin Mukesh loves to play the piano and enjoys listening to classic Bollywood songs even today. He is an amazing singer too!
He is an amazing mimicry artist and can mimic veteran stars such as, Mithun Chakraborty, Dev Anand, Salman Khan, Raj Kapoor, and many more…
Our profession gives us love and recognition and that's what fascinates me towards acting.
– Neil Nitin Mukesh
He is a magnificent interior designer and has designed every corner of his house all by himself. Neil has attained training in commercial arts. To add more, Neil has a keen fascination towards artifacts and loves to collect unique artwork. He has an amazing sense of humor that makes you smile throughout the conversation with him.
Neil is a trained actor from Anupam Kher's academy and was amongst the first special batch with the other star kids like Hrithik Roshan, Abhishek Bachchan, Jimmy Shergil, Jugal Hansraj and more…
He used to attend his 10th board lectures in the morning and rush to seek lectures on acting at the academy.
Neil is a rare artist in Bollywood who has delivered varied roles in movies of different genre. A few examples are Johnny Gaddar (thriller), 3G (horror), Aa Dekhein Zara (suspense), New York (terrorism), Indu Sarkar (Politics), Prem Ratan Dhan Payo (family-oriented), and Golmaal Again (comedy).
"My father noticed my skills and honed them."
– Neil Nitin Mukesh
Neil strongly believes in self-tutoring; as per him, you are the best teacher to yourself.
He is also a fashion choreographer who has done innumerable fashion shows with major brands.
Neil performed one of the most difficult roles in a movie called, Kathi. It's a Tamil film which was released in three languages. Neil has personally learnt and dubbed the movie in Tamil, Telugu and Hindi.
"I love breaking stereo-type imaging and in every 3 years, I sharp my axe to maintain consistency."
Neil, please recommend a few reputed casting firms for the fresher and aspiring artists at entry level:
Mukesh Chhabra (Gangs of Wasseypur Kai Po Che, Chillar Party, Bajrangi Bhaijaan, Haider, and Dangal)
Vicky Sidana (Money Hai to Honey Hai, Bodyguard, Pyaar ka Punchnama)
Shanoo Sharma (Jab Tak Hai Jaan, Shuddh Desi Romance, Ek Tha Tiger, Kurbaan)
Nandini Shrikent (Ek Main Aur Ekk Tu, Luck by Chance, Zindagi Na Milegi Dobara, Talaash)
Secret of Neil Nitin Mukesh's three names:
"Shruti, I am glad you have asked me this question as till date, no one from the media has asked me the reason behind my three names. My real name is Neil Mathur. It was during my college times when I almost missed the admission and had no way to get the form. Suddenly, the peon shouted 'cultural quota'.
In order to get this last chance, I mentioned my name as Neil Nitin Mukesh so that the college authorities can recognize my background and grant me an admission. However, the importance of these three names was realized when the principal called me at her office and told me one thing; "Neil, you are carrying three generations by these three unique names, ensure you make your parents proud!" That was the moment when there was no looking back. I continued the legacy of my family background and carried three generations with my name that I am most proud of till date."
Message by Neil Nitin Mukesh to his fans:
Make sure you are smiling, always.
Understand that the struggle in inevitable.
Hard work is important so take criticism seriously and work toward your goal.
My meet with Neil Nitin Mukesh:
We met Neil at his residence. The beauty of his house interiors cannot be described in words. Every single thing is personally chosen by Neil and designed by his thoughts. The ambiance of the house is so fresh that you forget all the tiredness of travel as soon as you enter. He was so humble to have greeted us personally and made us so comfortable to be seated. I am yet not able to believe that we almost conversed for 4 hours approximately and still fell short of time.
He looked stunning in a blue jacket, tracks, red & blue striped with a cap on. As I always told him, he is a perfect definition of Fairy Tale Prince that every woman dreams of. From his staff to his family, every person is as warm in hospitality as Neil himself. We loved interacting with his talented brother, Naman Mathur. Indeed, it was an unforgettable interview ever!
What have I learned from Neil Nitin Mukesh?
I have learned to remain humble, feel proud of your family, do not be ashamed of asking for opportunities, and connect with others no matter how tough the situation is.
Straight from the writer's desk:
Neil, I have seen people changing initials, their religion, and their first names too for attaining success in life. You are one rare personality to have used your ancestors' names and took it with so much pride till here. It takes guts and courage to carry the responsibility of three generations on your shoulder and you have done it marvelously! You are a TREND SETTER and I am feeling so proud to have conversed with you. I pass my best wishes for your future endeavors and desperately wait for your upcoming projects. You are a propitious hidden gem that sparkles in between periods of times and when you do, it is hard to make your presence go unnoticed…
Stay tuned for more interesting and exclusive interviews coming your way…
Love and Light to all