Happiness is When You Meet an Intellectual and Inspiring Producer and Writer – Vivek Singhania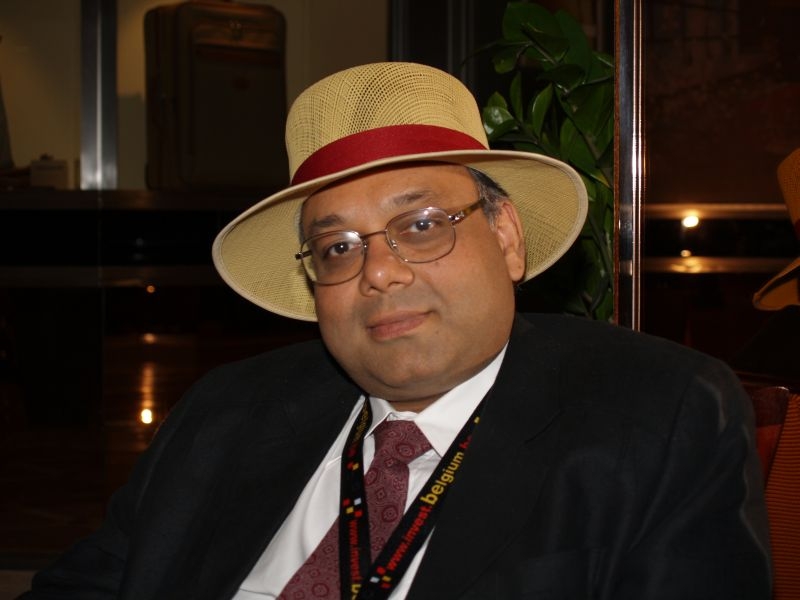 My recent meet with Vivek Singhania was loaded with information and knowledge with an insight of how the world of cinema works. There was so much to adapt and learn from his experience in the industry. Take a look at this short and crisp interaction with Bollywood and Hollywood producer and writer, Vivek Singhania.
Name: Vivek Singhania
Profession: Bollywood and Hollywood Producer and Writer
CEO and President: Picture Perfect
Place of Residence: Mumbai
Prominent Works in Movies:
Na Tum Jaano Na Hum
Karma: Crime, Passion, Reincarnation
Chura Liyaa Hai Tumne
Angelina
Hexing
Dishkiyanoon
Joy: The Real Love Story
Gudgudee
Is Raat Ki Subeh Nahin
Namastey London
Talking of Michelangelo
Monsoon
About Vivek Singhania:
Vivek Singhania is an adept producer and writer for many good works in Bollywood and international films. He is an MBA from the London Business School. Vivek brings along a vast professional background from automotive businesses to retail business groups.
He has also been involved in the marketing and promotions of Cricket (Sri Lankan Cricket Board). Apart from the Bollywood movies produced by him, Vivek's international projects have given him great recognition and awards at the film festivals in Greece and Spain.
Good production depends on good selection of a story and a great team.
Some of his internationally acclaimed movies include, The Big Black, Indisch Fur Anfanger (German Film), Seal Team Six: The Rain on Osama Bin Laden (Hollywood) aka Codename Geronimo (also produced by Oscar winning Producer, Nicolas Chartier), and Ouija: The Board.
He serves as a permanent jury member of Corinthian International Film Festival in Greece and Cyprus International Film Festival in Cyprus.
The IAC Film Festival in the UK awarded him with the Gold Seal as a best director for a short film, The Queenswalk Legend.
My Meet with Vivek Singhania:
It was a proud moment for me to share an interaction with Vivek Singhania. We met for coffee at hotel Svenska and didn't realize how the time passed for a wonderful conversation exchanged. Vivek is highly patient in understanding the industry; he beautifully explains the difference of work culture in India and abroad. Although, he enjoys film production, he patiently explained to me the pros and cons of production.
Every artist and team member gets his share irrespective of whether a movie succeeds or fails however; the producer suffers the most.
Vivek is not someone who will brag about the cinema, speak rosy pictures about it, and give you a glamor side of film making process; he shares the worst side of cinema for you to prepare for the best! I am glad I took back home a bagful of knowledge from him. Every informative second spent over the coffee was totally worth with Vivek Singhania.
Straight from the Writer's Desk:
Thank you, Vivek Singhania for a lovely and thoughtful conversation. Hope to see you making more beautiful projects at national and international level. My best wishes for all the projects that you are currently endeavoring.
Love and Light.