Early Morning Debate Session with Diya Aur Baati Hum's Nikhil Sharma
Full Name: Nikhil Sharma
Profession: Actor (Cinema and Television)
Date of Birth: 24th May
Zodiac Sign: Gemini
Life's Rule: Live and Let Live
About Nikhil Sharma: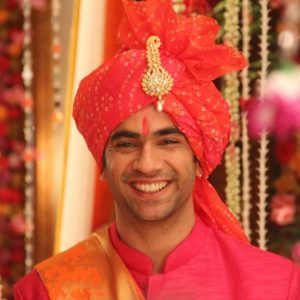 The sweet and smiling Nikhil Sharma is one of the popular faces on Indian television. He has performed many major roles and important characters in his acting career. Nikhil belongs to a huge family of uncles, aunts, and cousins. He shifted to Mumbai from Delhi about 7 years ago. Since then, there was no looking back. Some of his scintillating performances include; Suhani Si Ek Ladki, Badi Devrani, Diya Aur Baati Hum, Pyaar Ka Dard… and more… Nikhil also acted as a lead in the movie, 'Tere Ishq Mein Kurbaan', starring Nikhil Sharma, Sonam Arora, and Shobhit Attray. Do not miss to check out the short and sweet rapid fire round with him at the end of this article.
Nihkil's arrival to Mumbai: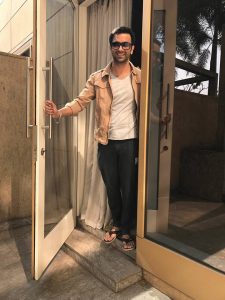 Nikhil had a fascination to do something different in life. He was a gym freak ever since his college days and the habit continues even today. With the blessings and encouragement of his parents, Nikhil shifted to Mumbai in 2007 with intense passion in his eyes and strong vision to be successful. Innumerable people come to Mumbai with a hope to become actors, but only few succeed. Those few succeed because they understand the routes of this magical world of entertainment well. Nikhil is one of them.
Keeping the initial struggle aside that one goes through, there are many positive things he discussed about the industry. He loves Mumbai and the entertainment industry at large. Nevertheless to say, his beautiful smile and amazing confidence won many hearts during his auditions. Kasturi on Star Plus is the first serial in which he had spread his charming aura.
Nikhil misses his homemade garma garam phulkas and is a foodie by nature…
His rule of balancing things:
His workout routine and his foodie nature often play with each other. He perfectly balances the habit of being strict to his body and then lenient on certain occasions. When he is in gym mode, he won't eat anything other than boiled veggies, broccoli, corn, chicken diet and protein shake. On the other side, wait to see his foodie nature and you will find the best companion for an eat-out. I am impressed at the way he manages his workouts and food habits.
Nikhil Sharma follows an atheistic approach towards life
The existence of god is not felt in idols but, in nature and the universe at large. When I asked him in detail about what he meant by that, he beautifully answered; "Whatever we imagine and think we have the power to create it in the Universe. On the contrary, it means that the power and god lies within us rather finding its existence in idols."
Although, I am spiritual and believe in the almighty, I somewhere agree to this. If Graham Bell wouldn't have imagined the thought of communication, we would still be living without phones. There are many people who thought out of the box and created wonders in this Universe.
Out of the curiosity and the long debate that we enjoyed I asked him a few questions:
Do you think negative roles hamper the artist's career and image at large?
"Not at all, I believe every artist should deliver his skills in the most versatile manner. In fact, my negative role in Diya Aur Bati brought me many good opportunities and gave me recognition of multi-talented artist."
Television or films, what would you prefer?
Both! I would love to do films, but also continue with Television soaps.
Delhi or Mumbai what do you prefer?
"Delhi has my people and so I love it. Mumbai has my future, so I admire it."
Are you religious?
"Not at all! Religions teach us to divide and humanity teaches us to unite. It would be wise if we live and let others live the way they want to."
What are your future plans/goals?
"Well, honestly, I don't think much and I value my present. The first wish that I seek from god every morning is to raise my expenses. The more responsibilities we have, the harder we work towards it. Life should be challenging and worth playing the battle."
Straight from the writer's desk: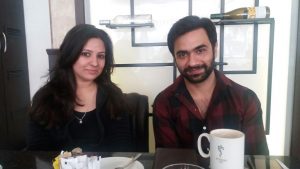 An artist who is so skilled yet so simple, Nikhil Sharma is truly a gem in interaction. My early morning breakfast with him was like an early morning debate with a long awaited friend. We met at Aromas, Powai and enjoyed the freshly served juices along with egg sandwiches.
After meeting Nikhil, I remembered the saying, "First impression is the last impression"; Nikhil left a long lasting impression on my mind. He follows the rule of spreading his charm through his magnetic smile.
Nikhil believes in no religion, rules, and superstitious behavior towards life. He believes in only one rule, "Life is one and so is your spirit; Live life with full spirit!" We are often so stressed in our lives that we forget to live and these issues result in making us negative towards our lifestyle. After meeting Nikhil, I realized how simple it is to spread a positive aura. Anyone can spread happiness by simply keeping a smiling face. The indelible meet with Nikhil Sharma will always be close to my heart. I convey my best wishes to him.
That's about the charming and lively artist, Nikhil Sharma.
His achievements:
Tere Isqh Mein Qurbaan (Movie), 2015
Serials of Star Plus:
Kasturi
Suhani Si Ek Ladki
Badi Devrani
Diya Aur Baati Hum
Pyar Ka Dard Meeta…
Upcoming Serials:
I love writing for you all and hope you all enjoy it. Stay tuned for more interesting and exclusive interviews coming your way. Till then,
Love and Light to all!