Most of us know about the bright stars of the entertainment industry, but there are some who are working hard rigorously days and nights to make their shine visible. I recently met someone with the spark in his eyes, passion in his work, and fire in his belly to do something great! He is Rahul Sinha. Let's read it from him in this blog interview.
Full Name: Rahul Sinha
Profession: Model and Actor
Current Residence: Mumbai
Date of Birth: 10th December
Zodiac Sign: Sagittarius
Interests: Acting, Fitness, Cooking, Adventure, and Movies.
Popular Works:
Laut Aao Trisha (Life Ok)
Adalat (Sony)
Sapne Suhane Ladakpan Ke (Zee)
Uttaran (Colors)
About Rahul Sinha:
Rahul Sinha hails from Patna, Bihar. His father worked in a Bank and due to his job posting, Rahul's entire family shifted to Delhi. Rahul was very young. One of the core reasons why he got inclined towards theatres and acting was after he performed his first play which was for his college annual function. Rahul realized, this could be a career option too as there is a lot of learning to polish it as a profession.
"If I am a product, I must know how to sell myself."
– Rahul Sinha
Rahul joined the Barry John Acting Institute to hone his acting skills. Camera made him understand the technicalities of acting. He gives complete credit of his acting interest to theatres as theater is the backbone of acting according to Rahul Sinha.
What, When, How, and Where with Rahul Sinha: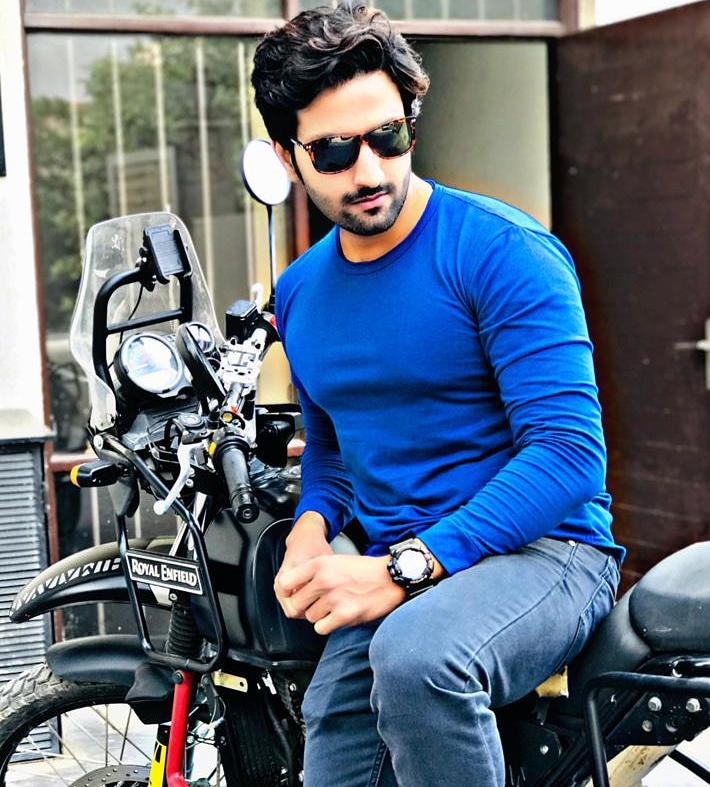 Shruti Sharma: How comfortable are you in trying different roles? Or do you believe that an actor must stick to his strengths and avoid experimentation?
"I believe in creativity; one must never be a still water and know how to flow – That's being versatility!"
 – Rahul Sinha
Rahul Sinha: I strongly believe in creativity. If we create a standard image about ourselves, the audience will get bored of it soon. As I stated earlier, even still water becomes stale if kept for a long time that way. The more you twist, turn, and play with your roles, the more you will learn yourself and the audience will be able to connect with you by all aspects.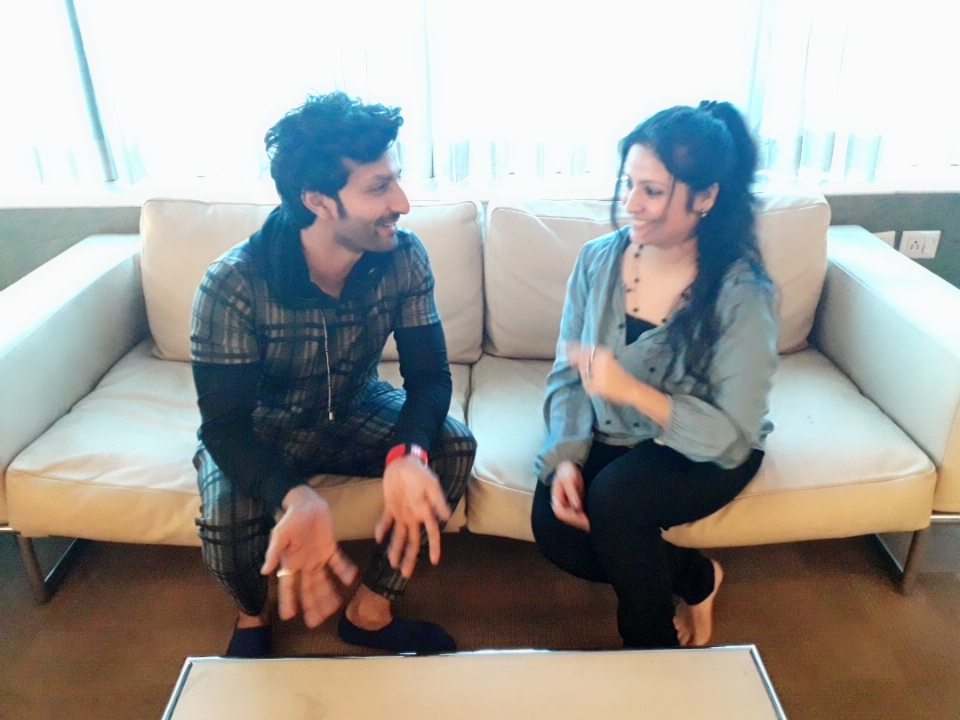 Shruti Sharma: Do you think luck matters in this industry?
Rahul Sinha: 50/50… If you know your luck is slow in helping you get that recognition, you must balance it by putting 50% more of your hard work. If hard work is less and luck is more you are fortunate, if luck is less, then you will have to work harder to balance it.
On the other side, an actor is not just by his great body or attractive looks; he must also be open enough to strengthen his positives and accept his flaws too. Only, then the luck starts shining and hard work bestows fruitful results.
Shruti Sharma: There are times when we all feel low especially, when the work flow is less and despite the efforts, it is taking longer than we expect. How do you handle this kind of depression?
Rahul Sinha: Shruti, I believe, when you are depressed for any reason, you must take a break, observe people, experience the things around and try to have a back-up. I follow Charles Darwin's theory – 'Survival of the fittest and diversity is the only key to success.' 
Shruti Sharma: Who is your inspiration or what inspires you?
Rahul Sinha: Everyone and everything that makes me stand up on my feet to do something inspires me. For instance, Tiger Shroff's body and his hard-work, Ajay Devgan's versatility, Amitabh Bhachchan's voice modulation and clear speech, and many more…
Shruti Sharma: Any current projects that you are working on?
Rahul Sinha: Couple of web series and some acting projects for a new platform. By god's grace, projects are floating in and I am working hard to showcase my acting skills and I am just enjoying the flow at the moment.
Straight from the writer's desk:
Rahul Sinha, it is not the first time I have met you. I know you since quite a while and for as long as I have known you, I can say this much that you are a hard working artist and the 'never give up' attitude amazes me in you. I am sure the results are waiting for you to join hands in 2020 and it would be a pleasure to cover you again for my blog and channel – Seasons with Shruti Sharma. My best wishes for all your upcoming projects and acting career.
Message for the Readers by Rahul Sinha:
All I need is blessings, love, support, and best wishes from my well-wishers. All I can tell the readers is to forget the past, stay fit, and go with the flow.