Senior Director – Naresh Malhotra Speaks About His Journey in Bollywood
Name: Naresh Malhotra
Profession: Director, Filmmaker, and Editor
Nationality: Indian
Naresh Malhotra is the man behind the success of Achanak, Dil Ka Rishta, Yeh Dillagi, and many more movies.
About Naresh Malhotra: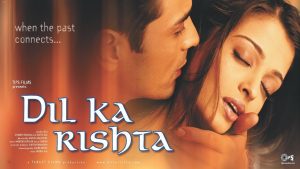 Coming from a non-film background, Nareshji has learnt a lot from the industry and given a lot to the industry in return. He is the only member in his family who joined Bollywood. If not films, he would be serving the Navy as the shipping line always dragged his interest. He also attended the Jawahar Ship for 2 years.
Naresh Malhotra was in his first year of college when he decided to make a career in films. With limited knowledge of how to implement his goal, he was determined and focused to keep going through his initial learning phase. He had no idea which field in films will click for him, but the editing thing drove his interest. He started to learn editing out of passion but, didn't think of it as a career.
Nareshji gives credit to Pran Mehra (one of the leading and the most popular editors in Bollywood) for having trained him the best way. His first movie as an editor was Yudh (directed by Rajiv Rai).
Popular films of Naresh Malhotra as a Director:
Yeh Dillagi (starring Akshay Kumar, Saif Ali Khan, and Kajol)
Dil Ka Rishta (starring Aishwarya Rai and Arjun Rampal)
Achanak (starring Govinda and Manisha Koirala)
Kranti (starring Bobby Deol, Vinod Khanna, and Ameesha Patel) and more…
Popular films as an Assistant Director:
Parampara
Chandni
Maa aur Mamta
Anokhi Raat
Duniya
Safar and more…
Popular films as an Editor:
Tridev
Sahibaan
Kabhie Kabhie
Yudh
Jeene Do
Achanak
Dil Ka Rishta
Very little has been mentioned about Naresh Malhotra on the web as he was never driven towards fame, glamor, and popularity. His sincerity and loyalty are the two qualities, which people look up to. Not many people are aware that his movie, Dil Ka Rishta (starring Aishwarya Rai Bachchan, Rakhi, Paresh Rawal, Arjun Rampal, and Priyanshu Chatterjee) is based on the true story of one of Aishwarya Rai's relatives. The story has been shared by her mother, Brindya Rai.
My Meet with Naresh Malhotra:
I have no words to describe the proud moment of sipping tea with one of the highly acclaimed and senior most directors in the industry. Despite a good recognition and respect that he has earned, attitude or pride has no connection with this amazing gentleman. Naresh Malhotra teaches to remain humble, down to earth, and sincere towards our work that we do. It was a quick coffee chat so I couldn't ask him more questions related to his industry; however, whatever I know about this personality, I have tried to jot in down in my words.
I often feel sad to know how industry and the audience neglect an artist after they reach a certain age factor. It is my humble request to all my lovely readers and the family of Bollywood to not to forget or neglect the senior citizens of the family. They are the footsteps that we all follow to reach our goals.
Straight from the Writer's Desk:
With a sweet conversation that he shared with me, I felt a sense of motivation running through my veins. Naresh Malhotra is the man who gave the stunning artist Saif Ali Khan a fame to remember through the song; 'Jab Bhi Koi Ladki Dekhun Mera Dil Deewana Bole, Ole Ole Ole.'
One of the sensational numbers that are still loved by thousands of music lovers is from his movie 'Yeh Dillagi'– Hoton pe bas tera naam hai, tujhe chahna mera kaam hai….. jaanam I love you, you love me. Personally, it's one of my favorites too as Kajol looked simply stunning in this song.
Nareshji beautifully portrays how Bollywood needs trendy and unique stories by encouraging fresh and young writers.
According to him, it is time that we come ahead with some brilliant concepts apart from romance and drama. I strongly agree and encourage all the writers to think beyond and believe in them.
Thank you for reading this article and share it with your friends who hold some respect for the senior stars of the entertainment industry.
Love and light to all.