One Fine Day with an Actor and an Inspirer – Vivek Oberoi
Name: Vivek Oberoi
Profession: Bollywood Actor
Date of birth: 3rd September
Zodiac: Virgo
About Vivek Oberoi:
Vivek Oberoi is a tremendous actor who has acted in various genres from romance to action. Some of his notable performances were seen in movies like Krrish 3, Company, Shootout… and more. He is the son of respectable personalities, Suresh Oberoi and Yashodhara Oberoi. Despite his father's name in the industry, Vivek attempted to make an entry as Vivek Anand rather using his dad's reference. It defines his distinct quality as a true artist.
'Vivek spent 15 days in a slum by renting a small house, where there were no private toilets, no tap, or any basic amenity to survive comfortably.'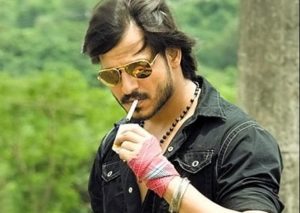 When Vivek was about to audition for his first movie, Company by Ram Gopal Verma, he asked for a time period of 15 days to prepare himself for the character. Vivek stayed in a slum, understood their lifestyle, grasped their language, and behavior. When he revisited Ram Gopal Verma's office after 15 days, he made the director awestruck by his transformed looks and characterization. Vivek was immediately selected for the role.
Vivek Oberoi is among the top philanthropists, according to Forbes. Till date, only 4 Indians have made this achievement including Vivek.
That was one moment for him when he revealed his true identity to Ram Gopal. It was a proud moment for the director as well as Vivek's family when his attempt to make his own identity in Bollywood succeeded with his brilliant performance in Company.
My meet with Vivek Oberoi:
We met him at his residence in Juhu and he was in semi-casual attire. Feeling a bit uncomfortable to face the camera in his Sunday mood, I completely respect his privacy and did not wish to make it fussy. He was dressed in a light blue shirt with cotton pants and looked stunning as always. We clicked some pictures for personal references, but more than that I appreciate his time taken for this write-up.
If I have to describe you his residence, lots of fresh feelings, positivity, and greenery rolls throughout the house. With a keen fascination towards gardening, his father, Shri Suresh Oberoiji's love for plants speaks out from every corner on his behalf. Overall, the bungalow looks beautiful from within with unique artifacts, awards, and collectibles.
"This is who I am, Love me or Leave me." – Vivek Oberoi
I also got a chance to meet his two adorable cuties, Vivaan Veer Oberoi (age 4) and Ameyaa Nirvana Oberoi (age 2). Both of them have perfect balanced features of their mom and dad. We often talk about our family as our priority, but very rarely follow the same. One thing I loved about Vivek is that he pays complete attention to his kids, irrespective of the importance of the meets. As parents, we must all learn this quality of keeping the family, especially the children on top of our priority list. Although, we shared little time with each other, he gave me a few brilliant answers that I have shared in the latter part of this interview.
Popular Movies and Hits by Vivek Oberoi:
I have created a compilation of some major hits given by Vivek Oberoi to the Bollywood industry.
Upcoming Projects by Vivek Oberoi:
Vivekam – Tamil Film
International Series for Amazon
Powerplay
Bank Chor – Yashraj Banner
Quick Question and Answer round with Vivek Oberoi:
Shruti Sharma: Has the role of KAAL in Krrish 3 impacted your career in a negative manner?
Vivek Oberoi: Not at all Shruti. In fact, to share a fact with you, Rakesh Roshanji decided to hand over all the three roles to Hrithik Roshan for Krrish 3. At a later stage, he decided to choose me and add another face to the character of 'Kaal'. I am glad it happened as to my surprise, the children started to call me Kaal Bhaiya or Kaal Chacha. I loved the response of the movie and value the respect I have earned by performing the role of Kaal.
Shruti Sharma: When Vivek Oberoi was Vivek Anand, how did the industry treat you?
Vivek Oberoi: I met a mixture of people, some were friendly, some were rude, and some were really nice. However, one major thing I learnt from my past is that you will find many to shower upon their advices on you. Since, advices are free to give; people gift these to you in abundance!
Shruti Sharma: What was your major saturation point in life and how did you overcome your failures?
Vivek Oberoi: Shruti, I went through constant rejections for one and half year. The more I got rejected, the more confident I turned. I knew there was no looking back from here and I have to succeed through this.
'I always treated myself like a new comer in the industry as I do not believe in the practice of Nepotism.' – Vivek Oberoi
Shruti Sharma: What's your mantra to get back in action?
Vivek Oberoi: My mom is my hero! Whenever I faced depression in my career or personal life, she asked me to join her with a few NGOs that she represents. Dealing with those little kids suffering from pediatric cancer and spending time with those little children, who have been through barbarous experiences of physical assault and child abuse, I felt a new transformation in my personality. Helping them to laugh and feel cheerful is my only mantra to fight back depression.
We launched a concept of 'DEVI' that stands for – Development and Empowerment of Vrindavan's Girls. It's an initiative that focuses on the education and development of girl child. Our efforts have also managed to save 2200 girls from child marriage.
Another initiative was the launch of ONE, which helped about 5 lakh cancer patients, especially children suffering from pediatric cancer.
Shruti Sharma: Would Vivek Oberoi like to continue acting or do something beyond?
Vivek Oberoi: I would love to produce films in near future, provided I have some good scripts in hand.
Shruti Sharma: Any message for the aspiring artists of the industry?
Vivek Oberoi: Just be genuine and truthful to yourself.
Straight from the writer's desk:
When we talk about Nepotism practiced in the industry, Vivek Oberoi is one of those rare artists who have proven it to be wrong. He created his own image, fame, and recognition by giving some brilliant performances and outstanding hits to Bollywood.
If a man who is a star kid and hold a master's degree from New York can spend 15 days in a slum to understand the seriousness of his career, I guess he is a true inspiration to all those who continue to believe in their dreams.
Thank you for the lovely hospitality Vivek and the delicious Pinni sweet Prasad. You made us feel like home. My best wishes are with you and your family. I truly wish and hope that every father showers the same level of love and affection like you do upon your daughter. I appreciate all your kind words and encouraging comments shared with me. Thank you for all the support and wishes.
Stay tuned for more entertainment exclusive interviews.
Love and Light!