Fitness Freak, Shubh Joshi's Journey from Theater to Bollywood
Profession: Actor at Bollywood, Model, & Fitness Promoter
Place of Residence: Nainital
Current Residence: Mumbai
Age: 27
Zodiac Sign: Sagittarius
If you guyz have seen the movie, Shaapit (directed by Vikram Bhatt), you will remember this cute looking handsome dude, Shubh Joshi. He played the second lead with Aditya Narayan. I still remember how beautifully he acted in the movie and performed justice to his role.
During his auditions, he almost stunned Vikram Bhatt by his scintillating performance. Shubh is a fitness freak and his video clips at the end will give you a glimpse of it. He is currently in the process of starting various projects in films as well as TV Series.
Shubh's Initial Days of Struggle:
Shubh's journey as an actor has been truly motivating for all those aspiring actors and young artists, who wish to prove their capabilities in acting.
He carries more than 6 years of experience in performing at theaters. Shubh has done theatrical plays at Nainital and shifted to Mumbai to join Kadar Khan's theater of performing arts and play.
His first break in acting was offered by Vikram Bhatt during a reality show, Bollywood Club on Zoom and there he was selected for the movie 'Shaapit: The Cursed'.
Although, Shubh doesn't have a formal acting background, his audacious auditions, attractive personality, and pretty smile always magnetizes the audience.
Shubh started his career in modeling at first and then began giving auditions for acting.
Talking about his struggling phase of acting career, he had given 600+ auditions and was disappointed a couple of times. There were situations when he slept with an empty belly as he couldn't afford to buy his living. (I almost had tears in my eyes when I heard him say that, but looking at his flourished career today, it was hard to relate from where he began.)
Shubh's mother desperately wished to see him flourish, but his mother passed away after a few days of the shoot of Shaapit.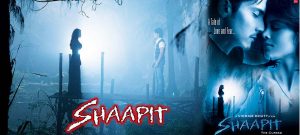 It was the day of Hanuman Jayanti when he heard the unfortunate news about his mother's demise; Shubh was leaving for the shoot of his long awaited movie, Shaapit. He had no time to even react as his future and past were juggling in between. That opportunity was something that his mother always prayed for and so he had to continue with the shoot by suppressing all those painful moments of his life inside his heart.
I saw a lot of fire in his eyes for his dreams and immense pain of emotions that he is hiding somewhere. As a writer, I can tell you that he is amongst those stunning looking men, who are loaded with talent and good looks.
What Does Shubh Like The Most?
Shubh Is a Fitness Freak By All Means!
You can't argue with him on fitness. He is simply amazing at the way he manages his diet and his exercise routine. He is in love with his body and considers it as a reward for all his hard work at the gym. Presently, Shubh is handling acting, modeling, fitness training for the elites and the professionals.
Straight from the Writer's Heart: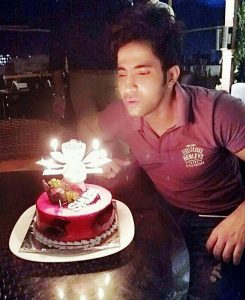 Cake is Shubh Joshi's Weakness
He avoids celebrating his birthday as it aggravates his cravings for cake. Shubh wouldn't be able to resist if he gets close to a cake shop and thus, he gets away from the sweetness of it totally.
We met at Andheri and loved the friendly conversation over the cup of green tea at Café Mezzuna. We simply loved the green tea served here! It was an amazing time spent discussing about my challenges and listening to his struggles. He was on his way to the gym as usual but, we couldn't stop chit-chatting and fell short of time. Shubh can be a trustworthy friend and a lovely person to deal with. My best wishes are always with you Shubh and hope to see you on the big screen once again real soon!
Few Auditions & Works by Shubh Joshi: