'Life educates you and makes you a qualified person' – A perpetual Meet with Sudhanshu Pandey
Name: Sudhanshu Pandey
Date of Birth: 22nd August
Profession: Popular Model, Bollywood Actor, Singer, Producer, and more…
Zodiac Sign: Leo
About Sudhanshu Pandey:
Sudhanshu Pandey is one of the heartthrobs of Indian cinema. His captivating eyes and magnetic smile makes wonders even today by his presence. Sudhanshu was just 19 when he performed his first modeling assignment for BSL suiting. He very innocently remembers his first paycheck of INR 25000/- which meant a lot during those days. Later, he performed his first ad for Time Magazine. His first fashion show was with the most popular name, Rohit Bal.
'My life was never planned. I took things as it came to me.'
Sudhanshu was born and raised in the lush green city of Nainital. It is due to his upbringing from a peaceful location that he has a calm forehead and a warm nature. His presence raises heartbeats even today as his aura is very positive and focused.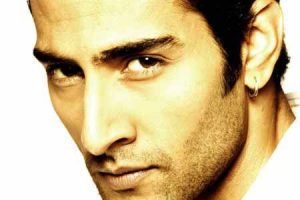 Sudhanshu stepped into acting with his first movie, 'Khiladi 420'
The recent project that he has completed is with '24' – Season 2 (Television series starring Anil Kapoor and Sudhanshu Pandey.)
Sudhanshu beautifully explains how life educates you and makes you an experienced person to deal with life in return. Irrespective of modeling or acting, his personality has the capability to hold the audience's attention. Sudhanshu Pandey has mesmerized the audience even through his guest appearances in some of the popular movies like, Khiladi 420, Yakeen, Madhoshi, Dus Kahaniyaan, Singham and more…
If you miss your college days, I am sure you would recollect the first Boy Band in India ever! Let me help you to remember a few of our favorite teen tracks by; 'A Band of Boys', Nain Katari, Meri Neend and some more. The band consisted of 5 young boys including Sudhanshu Pandey. Although, he was never a trained singer, his voice was widely accepted and appreciated.
My meet with Sudhanshu Pandey:
'Fresh Breeze, Sunny Day, Warm Coffee, Lush-green Lawn, and the heartthrob of millions – Sudhanshu Pandey.'
What more could you ask for? He is the simplest yet the most stylish model I have ever met! Without carrying any stardom on his sleeves, he was right there in his lawn within no time. He looked stunning in those casual slippers, blue tee, grey tracks, a smart silver chain, and a striking bandana. The most attractive quality was his warm welcome and a cheerful smile.
We met at his residence. Within no time, he appeared and we shook hands with each other, and settled down to begin the interview. He didn't make us feel formal even for a moment. We began the conversation over the cup of nicely prepared coffee by his staff.
By playing a stupendous role of inspector Rakesh Kadam in Singham movie, Sudhanshu Pandey broke all the barriers and misconception of those who believed – Model's cannot act!
The very first picture that emerged in my mind when I saw him was the character of inspector Rakesh Kadam, played by him in Singham. With the level of frustration on his face and emotions running through his mind while committing the suicide, Sudhanshu's acting cleared the misconception of all those who believe – 'models cannot act!'
Sudhanshu enjoys watching Hollywood Movies in his leisure time.
He has played well deserving roles in many other movies that brought him immense popularity and recognition.
Movies and special appearances by Sudhanshu Pandey:
Khiladi 420
Dishayen
Ye Meri Life Hai
Madhoshi
The Myth (starring Jackie Chan)
Dus Kahaniyaan
Bekhabar
Sing is Kinng
Murder 2
Singham
Billa II (Tamil Movie)
Rajdhani Express
Yakeen
Ek Noor (Punjabi Movie)
Meagamann (Tamil Movie)
Indrajith (Tamil Movie)
24 – Season 2 (starring Anil Kapoor and Sudhanshu Pandey)
2.0 (upcoming movie)
Sudhanshu Pandey's Family:
Sudhanshu has two cute sons whose names are tattooed on either of his hands. He has a gorgeous wife who manages everyone pretty well. According to Sudhanshu, love is an integral part of every individual's life, when you need to work on a relationship; there are many things apart from love that also needs a focus upon.
'I don't hate or disrespect any religion but, I believe in mine very strongly – Sudhanshu.'
Sudhanshu is a highly religious and spiritual person. He follows the tradition of performing pooja every day before stepping out of his house. He is a strong believer in Lord Shiva.
Quick Q&As with Sudhanshu Pandey:
Shruti Sharma: Share with me your experience of your first audition?
Sudhanshu Pandey: I was a headless chicken; I had no idea as I belonged to a middle class family who has never approached the field of acting. Slowly, life educated me and made me realize that an actor was born within me.
Shruti Sharma: Negative roles impact an artist's image in the minds of the audience; what's your comment on this?
Sudhanshu Pandey: The whole idea about performing the role of a villain is to create an image that will scare the hell out of audience. The character is successful if people fear him.
Shruti Sharma: What was your most favorite character role so far?
Sudhanshu Pandey: I loved the role of Rakesh Kadam in Singham; when I heard about the offer, I quickly grabbed it! The role involved a separate story altogether of an inspector who is harassed to the core of committing a suicide. The story revolves around the entire movie and keeps reminding the audience through his wife's frustration. I also enjoyed working with Anil Kapoor for 24 – Season 2.
Shruti Sharma: We all go through a saturation point in life, what's your mantra to get back in action?
Sudhanshu Pandey: I strongly believe that saturation point is necessary in everyone's life. It's a trigger factor that makes you realize your self-worth and self-confidence. My life has educated me throughout and made me a qualified person in return to deal with it.
Shruti Sharma: How do you handle sarcasm in the industry?
Sudhanshu Pandey: I give it back! I am a very straight forward individual, who wouldn't mind letting a person realize my level of taking things.
Shruti Sharma: How comfortable are you in the costumes provided to you by other designers than your choice?
Sudhanshu Pandey: Fortunately, being a model I know how to carry myself well and thus, costumes have never been an issue with me. I love Shaahid Amir's designs and Gopika Gulwadi (24 series designer).
Shruti Sharma: How has the industry treated you in your career, bad or good?
Sudhanshu Pandey: It depends on how you take the industry as. The closer you get to the industry, the more you must know to filter. If you are committed and determined, the entertainment industry is the most rewarding industry as it doesn't ask you for your qualification, religion, background, or experience. Good, bad, or ugly people are a part and parcel, as I said; learn to filter those from your life.
Shruti Sharma: How important is casting direction to you today? Please recommend some good names for the aspiring artists to try their luck in the industry.
Sudhanshu Pandey: Casting direction plays a vital role in the careers today as everything has become systematic. As a producer, I would not have the time or take an effort to go through millions of faces and conduct their audition. I would rather, give the task to the casting firm who will bring me the best talent for selection. Mukesh Chhabra is a well-recognized name in casting direction.
Shruti Sharma: Where do I see Sudhanshu Pandey 10 years from now, a successful Producer, Actor or Singer?
Sudhanshu Pandey: I am blessed to have everything that I dreamt off, but 10 years from now I wanna be successful in whatever field I am, that's all…
Shruti Sharma: Any message to your fans and readers?
Sudhanshu Pandey: Hang in there, don't lose hope! Sooner or later, your time will come…
Straight from the writer's desk:
Sudhanshu is an inborn artist; he is an excellent actor, a brilliant singer, a humble human being, and the most handsome man this industry could ask for! We all have seen him performing distinguished roles on screen, but off screen, his looks and personality doubles the treat!
He has an excellent command over his language and brilliant thought process that made me speechless for some moments. When I finished my meet with him, all I wanted to do was rush to my home and capture every single moment spent in my words.
Sudhanshu, you are an amazing performer and I am sure this will continue till eternity. Your talents are a blessing by the almighty to you in abundance. I wish, I could hear you sing that day, but will wait for you to release a video on your singing soon. My best wishes are with you for your future endeavors.
Stay tuned for more exclusive meets and interviews coming your way…
Love and light!