A Self-Made Artist and the Most Desired Man of the Television Industry – Siddharth Shukla
Every person is born with some exceptional talents; Siddharth Shukla was born with many. This article shares with you his acting journey, amazing thoughts, and informative questions answered directly by him.
Full Name: Siddharth Shukla
Profession: Model and Actor
Current Residence: Mumbai
Date of Birth: 12th December
Zodiac Sign: Sagittarius
Popular Works:
Babul Ka Aangann Chootey Na
Love U Zingadi
Jhalak Dikhhla Jaa
Balika Vadhu
Humpty Sharma Ki Dulhania
Khatron Ke Khiladi
About Siddharth Shukla:
Siddharth is a prominent Bollywood and Television actor.  He swept the audience off their feet with an exceptional performance in Balika Vadhu. Women especially divorcees and widowers started admiring him more. Many women and young girls were hopeful to receive a partner like Shiv (Siddharth Shukla's character name) for the role he played in the television series on Colors channel. He began his career as a model and is also an interior designer. None of Siddharth's family members belonged to entertainment industry. He has two pretty sisters and a loving mother.  When Siddharth lost his father the responsibilities added to his shoulders and that's what made him more serious in life.
"Success doesn't make you grow; failures do."
– Siddharth Shukla
Siddharth Shukla's journey in modeling began from an article in a newspaper. It was about a modeling contest at Cuff Parade that his mother insisted him to try. He didn't win the competition but got great recognition. His charming personality and captivating aura attracted many admirers. He became the face of popular Pantaloons brand for a long time.
Siddharth never believed that he could act; however he got to know that a media firm was looking for a look alike of Siddharth Shukla!
In one of his media interactions, Siddharth mentioned that he can never act in a program like Balika Vadhu as the show needs phenomenal acting skills. One day, he was called for a surprise audition for the same program and the opportunity held him for long. What happened post after that we all know. Siddharth Shukla became the most prominent face and desired actor from Balika Vadhu.
What, where, why, when and how with Siddharth Shukla: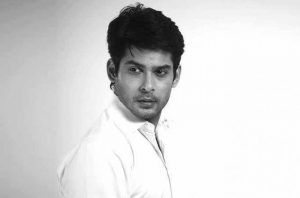 Shruti Sharma: Have you ever faced any biased situation or nepotism in the industry?
Siddharth Shukla: To be honest Shruti, I haven't. I strongly believe what's meant for you, you should get. Do everything with your ability.
Shruti Sharma: As an actor, how was your experience to work with entertainment industry?
Siddharth Shukla: Challenges are good Shruti as they teach you a lot. It is always fun work here. I have no complaints.
Shruti Sharma: How is the industry as per you, fake or friendly?
Siddharth Shukla: Shruti, they don't come from mars; they are same. How we are to them, they are to us.
Shruti Sharma: How did your first audition go?
Siddharth Shukla: I remember that I was perspiring and I spoke to the people main yeh nahin kar sakta, yeh mujhse nahin hoga. It is due to the continuous support and encouragement from my mother that I have made it this far in acting.
"We are not here to plan; we are here, to execute that's already planned."
– Siddharth Shukla
Shruti Sharma: Movies or Television, what do you prefer?
Siddharth Shukla: I prefer work. I enjoy every role. I don't take a role if I don't like it.
Shruti Sharma: What would you like to say about casting couch or exploitation by some casting firms?
Siddharth Shukla: It is up to the individual how desperate you show yourself to the other person that he takes advantage of you.
Shruti Sharma: If a movie doesn't work well at the box office who has to be blamed?
Siddharth Shukla: Everybody gets their share of failures just like how they enjoy their collective success.
Shruti Sharma: How do you handle sarcasm?
Siddharth Shukla: Well Shruti, all I can say is Sympathy is easy; jealousy you gotta earn it!
Shruti Sharma: How do you handle challenges in acting?
Siddharth Shukla: The best way to handle challenges is by taking feedback. I often have a habit of going to spot boys, assistance directors, and my co-actors and asking them how did the scene go. The more you connect with people, the better you understand yourself as an actor and person.
Shruti Sharma: Siddharth, we have often seen you in positive roles, would you also be interested in playing a negative character?
Siddharth Shukla: If I feel good about a script, then sure I would love to take it!
Shruti Sharma: What do you feel about falling in love? Do you think it's a blessing or a waste of time, money, and energy?
Siddharth Shukla: It's a great feeling to fall in love. I strongly believe that people must experience the magic of falling in love.
Shruti Sharma: What is your routine when you are not shooting/working?
Siddharth Shukla: I love to laze around at home and hit the gym. Romedy now is my favorite channel and I enjoy watching movies on it when home.
Shruti Sharma: Siddharth, what is that one change you would like to see in the industry?
Siddharth Shukla: We follow what others are doing Shruti. I don't blame the writers, producers, etc. It is what we wanna see. We should take an initiative to see something different.
Shruti Sharma: Behind every successful man there is a woman. Whom would you like to give the credit to?
Siddharth Shukla: Three women behind my success; my mom and my sisters. My mom is my guru.
Shruti Sharma: Siddharth, you have been an important part of a television series based on a social cause – Baalika Vadhu. Many women have been hopeful by the character of Shiv played by you. Sadly, the issues related to widow remarriage and child marriage still exist. Even in the urban cities, women suppress their desires to keep their family life happy. What message would you like to give to these women?
Siddharth Shukla:
Voice your point of view
Marry the right man
As a married couple, it is important that the balance is stable from both parties
People mistakenly connect egos with self-respect. Learn where to tolerate and draw a line for self-respect
Shruti Sharma: Any message to fans?
Siddharth Shukla: Rather than expecting something big, work on what you have in hands. Make your current opportunity perfect and success will follow you automatically.
Straight from the writer's desk: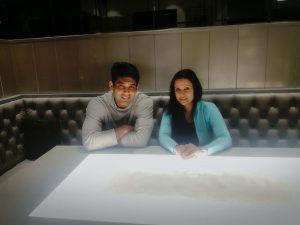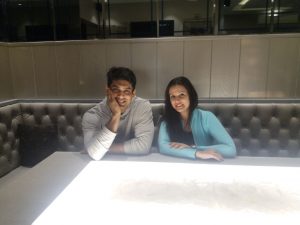 Apart from being a true actor Siddharth Shukla is one of the finest souls. From his personal life, he brings amazing experience and patience that is very evidently seen on screen. I have been longing to connect with Siddharth only for the sincerity that he carries along with his charming personality. He has a deep thinking quality that will awestruck you. I was in awe of some of his quotes and sentences that he shared during our conversation. Although, he is not much of a reader but, his thoughts and philosophy will leave you stunned. It felt an inspiration to meet him and interact with him at his beautiful residence.
Siddharth Shukla's apartment speaks class, simplicity, and elegance as every corner is so thoughtfully designed by Siddharth himself. I was delighted to see a well-designed shelf in his living room that was loaded with awards achieved by him. Keep reading as there is another interesting section of questions answered brilliantly by Siddharth Shukla. I wholeheartedly thank Siddharth Shukla for taking time to converse with me and wish him all the very best for his future endeavors.
Love and Light